Embrace God's Love at EVANGELICAL UMC
Experience the power of community, love, and faith through the transformative message of Jesus Christ.
​
We cherish the beauty and reverence of traditional worship. Rooted in rich history and timeless traditions, our worship service invites you to experience the depth and solemnity of connecting with God in a way that has stood the test of time.
In our church community, you will find a place where you are welcomed, accepted, and valued just as you are. We embrace people from all walks of life, backgrounds, and experiences, recognizing that each person has a unique story and an important role to play in the larger tapestry of our community.
Through our mission initiatives, outreach programs, and partnerships with local and global organizations, we seek to make a meaningful impact. We empower our members to use their gifts, talents, and resources to serve others, knowing that even small acts of kindness can create a ripple effect of love and change.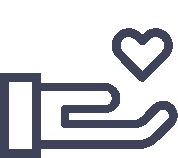 "Whoever is generous to the poor lends to the lord, and he will repay him for his deed."
Offerings, Tithes, and Donations may be sent to:
​
Evangelical United Methodist Church
14 W. Cohawkin Road
PO BOX 238
Clarksboro, NJ 08020
​
All are tax deductible. You will be issued a receipt for your tax purposes.